This summer 2020, Femhack and ChloéPiaf, met in Tio'ta:ke (Montreal), to talk of feminist hacking and gaming practices and our habits to host super low budget, Do It Together festivals, such at cyborgrrrls, femhackfest, THF!
 We thought of writing about it but instead, we did one. Below is both the program and the photos of the event.
Nano Ludo Fest – produit par Femhack et ChloéPiaf
(english below)
La pratique des micro-festival est une réappropriation féministe, low tech, lowdbuget (zerobudget), de l'organisation et du curating d'événements artistiques. Cela émane du simple désir de partager et de se rencontrer sans aucun autre intéret que le plaisir de créer des espaces d'expériences d'apprentissage et d'inspiration.
Chloé Piaf, en visite depuis l'hexagone a rencontré Femhack début juin, et a poursuivi plusieurs rencontres avec Goldjian,  au cours desquelles les envies de partages se sont démultipliées. C'est ainsi que l'idée est venue de réaliser un mini, tout petit, nano festival, autour du jeu et de la ludification des pratiques restauratrices, décoloniales et féministes. Le tout parsemé de projections hebdomadaires de films abordant ces questions.
Pour respecter les mesures de sécurité covid, nous prendrons soin de tenir les activités dehors et de fournir des produits désinfectants. Le festival étant tout petit, merci de confirmer votre participation par courriel ou en réservant à ce numéro : +1514 563 1045
Programme  : 
Dimanche 15 Juin  : BlackPanther, Agnes Varda – Bullionie – 21h – 23h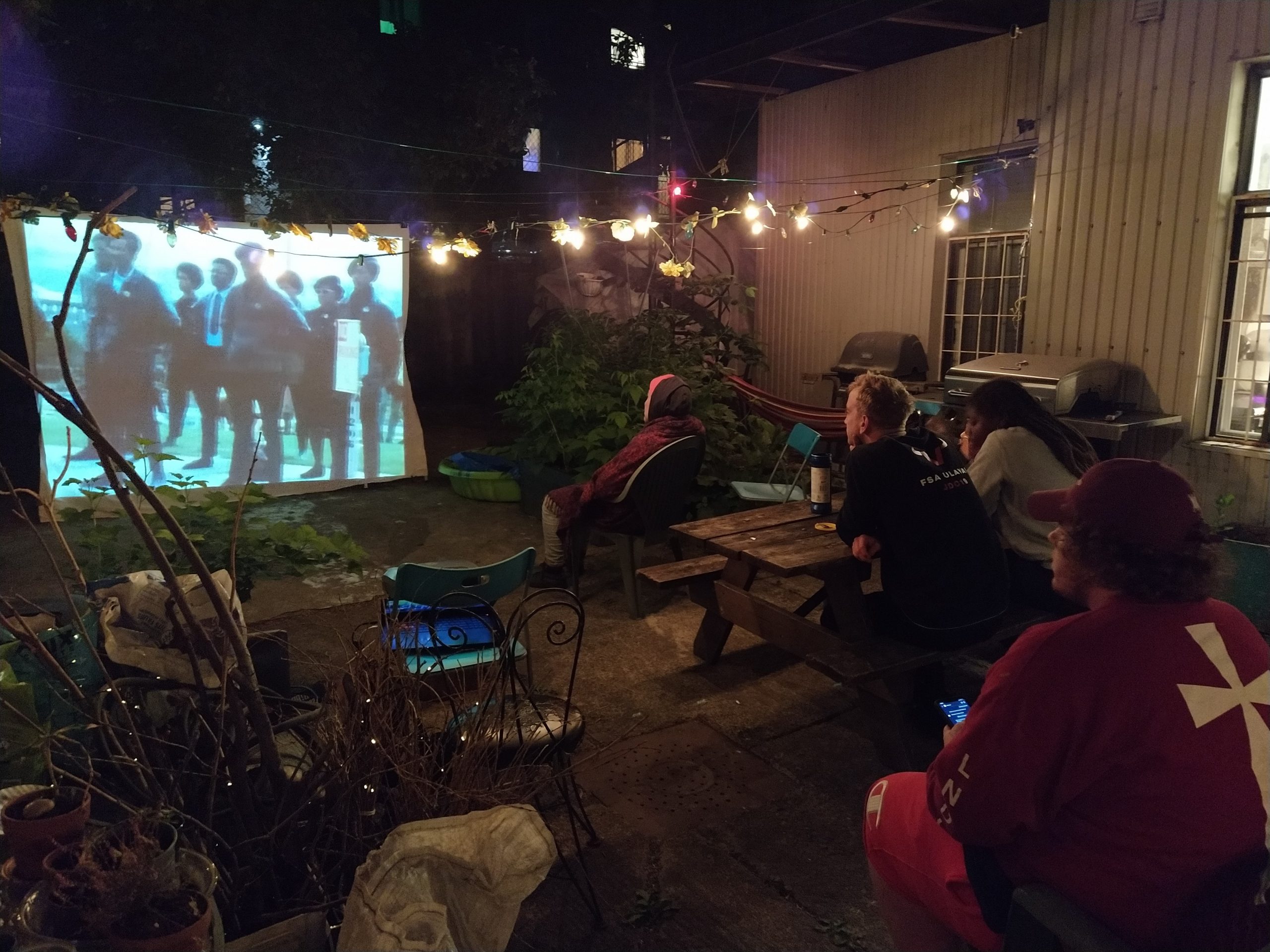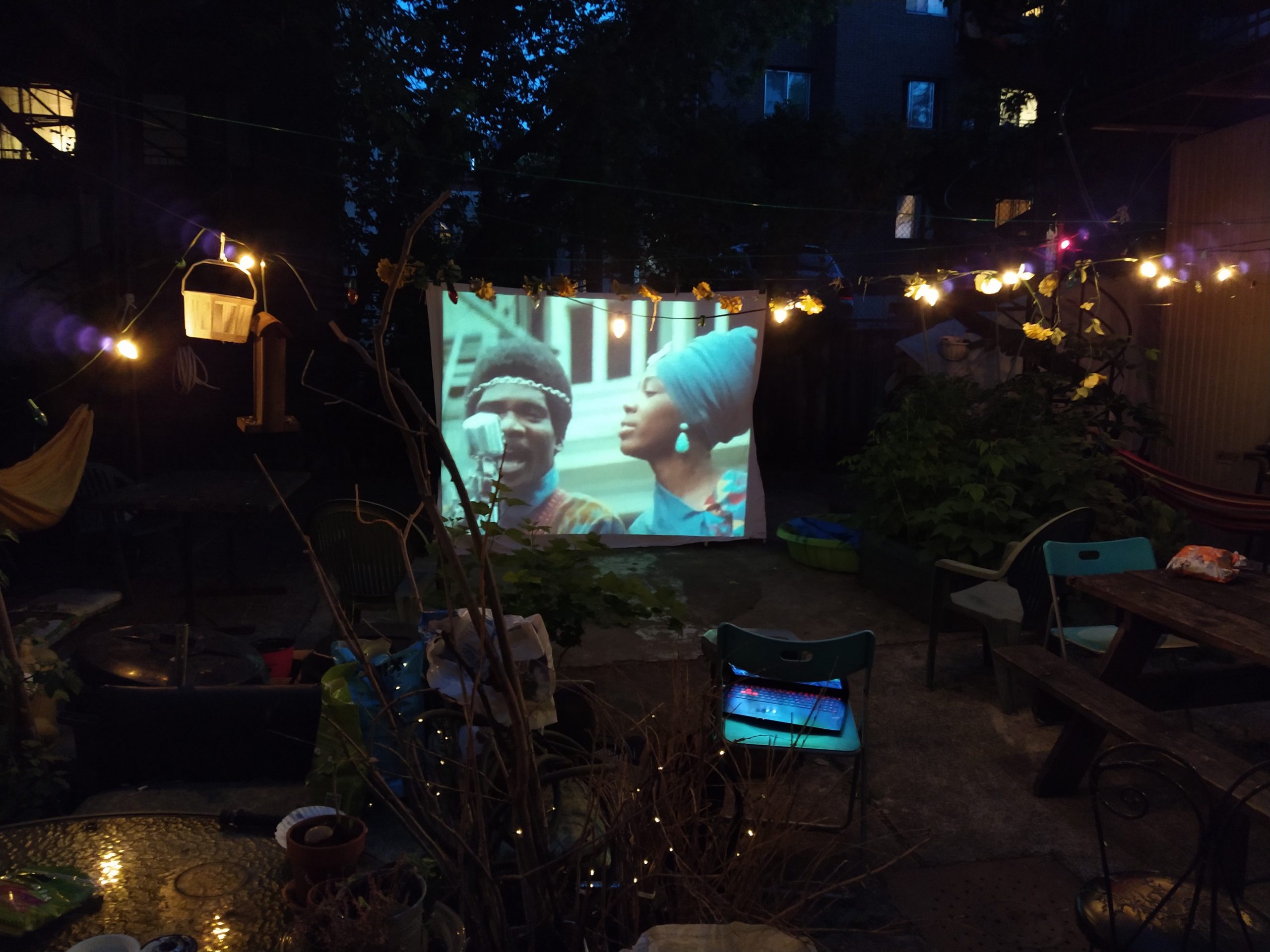 Dimanche 21 Juin : Donna Haraway : Storytelling for earthly survival , Fabrizio Terranova – Bullionie – 21h-23h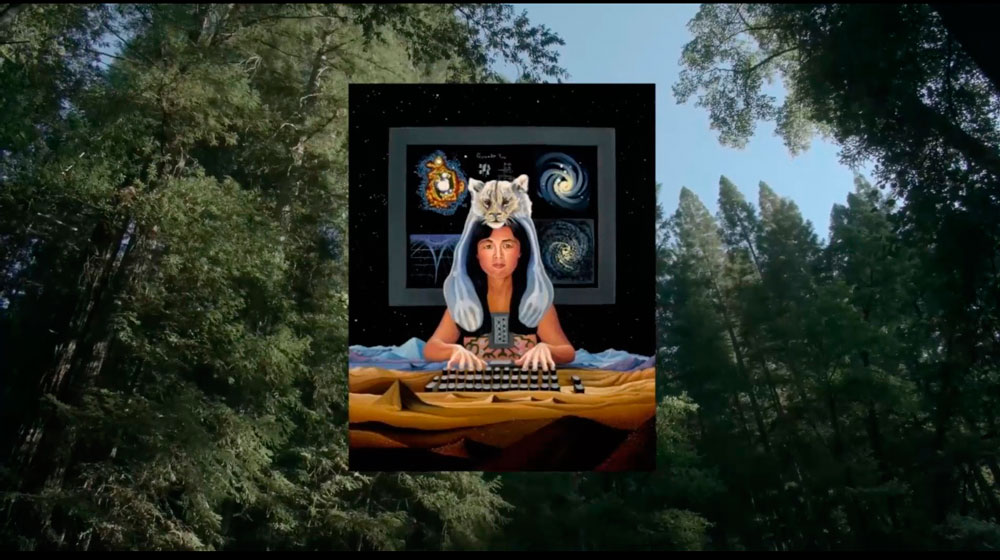 Samedi 27: L'Etreinte du Serpent, Ciro Guerra – Bullionie – 21h – 23h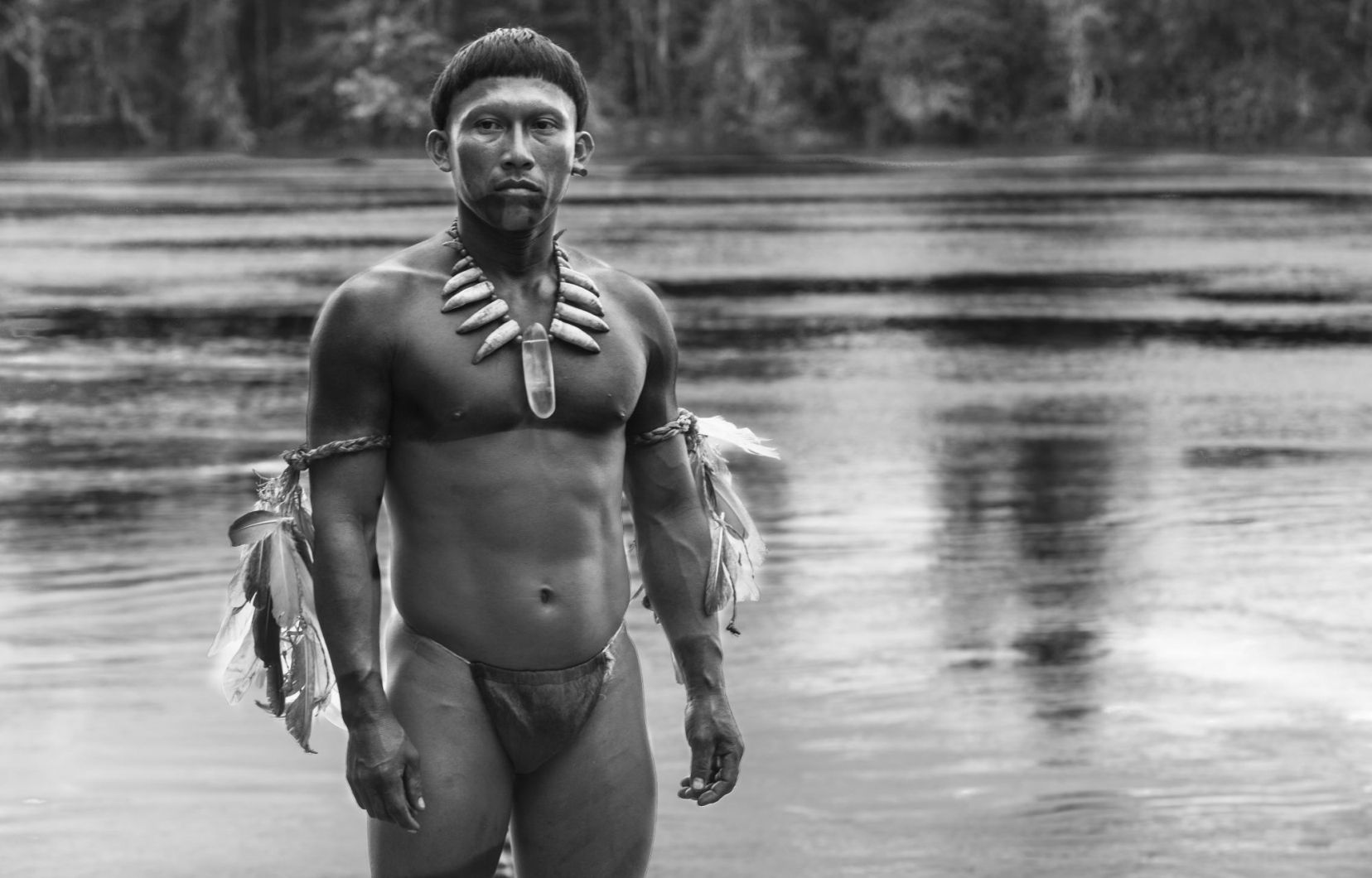 Samedi 4 Juillet :
10h-13h Réglons nos comptes avec les vieux contes – Parc Mont Royal – près du terrain des lutteurs moyenageux
(4 à 12 personnes)
Un cercle imaginaire, inspiré des cercles restaurateurs, pour changer le cours d'un conte qui nous tappe sur le système depuis trop lontemps.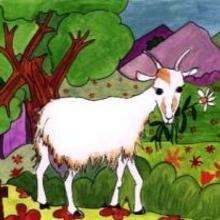 Regarder cet exemple avec
Le cercle de la chevre, de mr seguin et de l'enfant qui n'aimait pas l'histoire
13h-14h picnic !
14h-17h T.I.N.A (There is no alternative) – Parc Montroyal – pres du terrain de lutte
de 4 à 20 personnes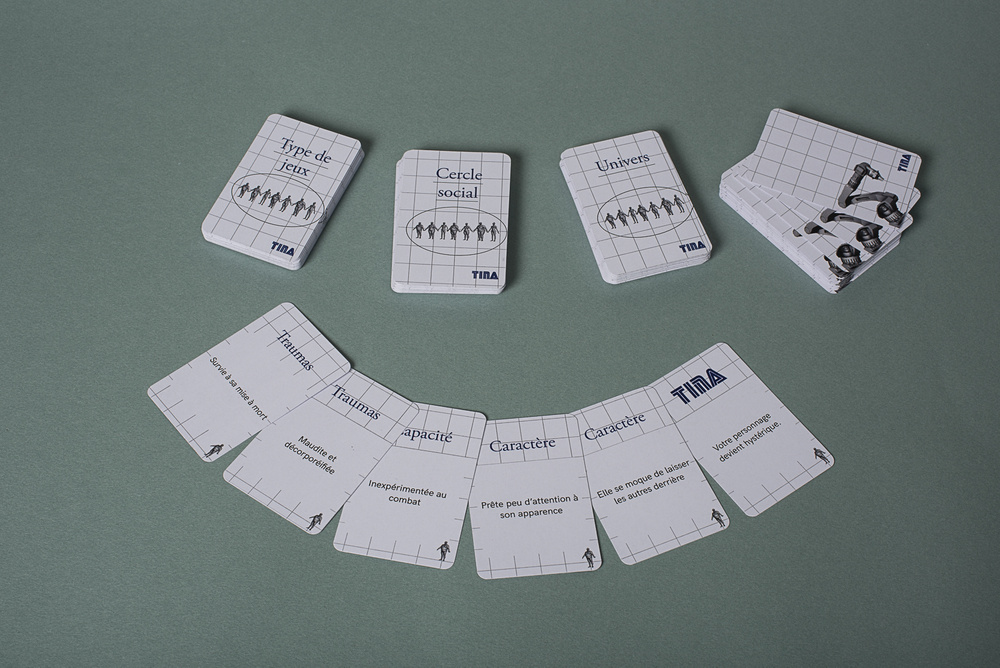 T.I.N.A. est un jeu de cartes expérimental qui aide à convoquer des personnages de jeux vidéos. C'est aussi une expérience narrative à partager et un outil pour analyser et discuter ensemble de représentations récurrentes et stéréotypes à l'œuvre dans le jeu vidéo.
Chaque partie est l'occasion pour les joueur·euse·s de créer des personnages inédits avec des contraintes contextuelles tirées aléatoirement.
En jouant à T.I.N.A., les participant·es sont invité·e·s à composer les personnages qu'ils·elles aimeraient voir dans des œuvres vidéoludiques potentielles.
https://chloedesmoineaux.surf/T-I-N-A
21h – Projection – Bullionie (4458 rue de bullion)

Qui sont les joueurs de jeux vidéos ? par Gamespectrum
https://www.youtube.com/watch?v=_sUvKvoK9I8&vl=fr
Dimanche 05 Juill  – Bullionie – 21h – 23h
Projection Ecosex : A User Manuel (à confirmer)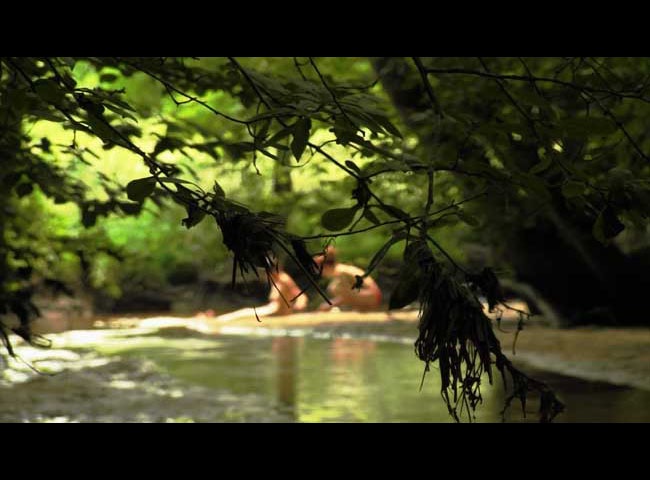 Mardi 7 juillet: Restorative Game Night – Bullionie – 20h – 23h
On découvre des jeux !
Suivi de la discussion:
Comment le jeu video independant peut s'associer aux pratiques restauratrices ?
Qu'est ce que les CareGames et quelles formes peuvent ils prendre ?
Comment les bundles (selection de jeux) peuvent supporter des pratiques militantes ?
---
Nano Ludo Fest – produced by Femhack, Goldjian and ChloéPiaf
The practice of the micro-festival is a feminist, low tech, lowdbuget (zerobudget), organization and curating of artistic events. This comes from the simple desire to share and meet without any other interest than the pleasure of creating spaces for learning experiences and inspiration. ChloéPiaf visiting from France in Femhack in early June, and has continued several meetings with Goldjian, during which the desire for sharing multiplied. Thus the idea is place to realize a mini, very small, nano festival, around the game and the ludification of restorative, decolonial and feminist practices. All dotted with weekly screenings of films addressing these issues.
And you are invited ! We'll do our best to respect covid safety measures, so most of the activities will be held outdoors and we'll provide disinfectant.
As the festival is very small, please confirm your participation by email here or by booking at this number: +1 514 563 1045
—
Program: Sunday June 15: BlackPanther, Agnes Varda – Bullionie (4458 de Bullion) – 9 p.m. – 11 p.m.
Sunday June 21: Donna Haraway: Storytelling for earthly survival, Fabrizio Terranova – Bullionie – 9 p.m.-11 p.m.
Saturday 27: The Embrace of the Serpent, Ciro Guerra – Bullionie – 9 p.m. – 11 p.m. 
Saturday July 2: Restoring / Deflect Games And Tales Day
10 am-1pm Let's settle our accounts with old tales – Parc Mont Royal
(4 to 12 people)
An imaginary circle, inspired by restorative circles, to change the course of a tale that has been beating us for too long.
Watch this example with: The circle of goats, mr seguin and the child who did not like this story 
1 p.m. – 2 p.m. picnic! 2 p.m. – 5 p.m. T.I.N.A (There is no alternative) – Parc Mont Royal
from 4 to 20 people
T.I.N.A. is an experimental card game that helps summon characters from video games. It is also a narrative experience to share and a tool to analyze and discuss together recurring representations and stereotypes at work in video games. Each game is an opportunity for players to create new characters with contextual constraints drawn at random. By playing T.I.N.A., participants are invited to compose the characters they would like to see in potential video game works.
21h – Screening – Bullionie (4458 rue de bullion)
Who are the video game players? by Gamespectrum
Sunday July 5 – Bullionie – 9 p.m. – 11 p.m.
Ecosex screening: A User Manuel 
Tuesday July 7: Restorative Game Night – Bullionie – 8 p.m. – 11 p.m.
We discover games and ask ourselves thoses questions:
How can independent video games be associated with restorative practices?
What are CareGames and what forms can they take?
How can bundles (selection of games) support militant practices?